Welcome to the EZLease, the fast and simple way to get compliant! Below are basic instructions on how to get started using the software...
This article contains the following sections:
Getting started
Before logging into EZLease for the first time, you will receive a welcome email from welcome@ezlease.com containing your username and temporary password. You'll use your temporary password the first time you log in, and then the system will prompt you to create a permanent password for future use.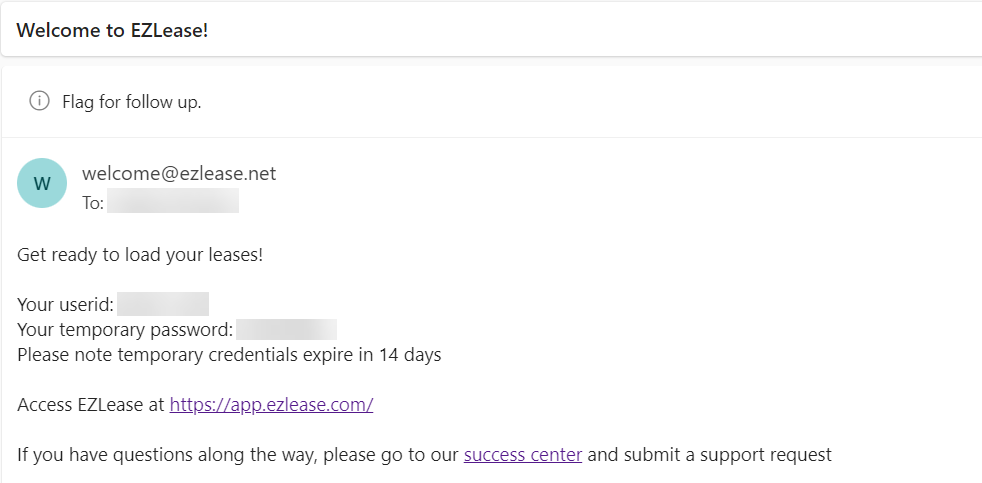 Click on the Manage My Leases button.

Once the application loads, click on File menu and select System Options.
All additional fields are optional, and can be changed or updated later, as needed.
You can add leases in bulk or individually. We recommend you add your first lease manually to learn what EZLease requires and how it computes accounting results. 
To load the prepopulated examples in the EZLease Bulk Import Template, skip to the next section, 'Upload Leases in Bulk. But stick with us here -- we recommend you add your first lease manually to learn what EZLease requires and how it computes the results.
To add a lease manually:
Click the blue button that reads "Add New Lease"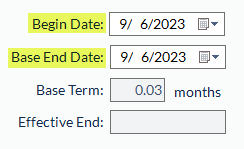 Setting up the Main Data tab: 
In the following sections, we'll explain how to upload leases in bulk, and then how to run reports on your leases...
Open the EZLease Bulk Import Template (Excel document on our Success Center or sent to you by your Account Executive). Enter the required information on the Primary and Rent tabs, in the columns with blue headers.
Once the Primary tab is filled out, move to the Rent tab. The lease number can be selected from the drop-down list. You may add as many rent steps as you need. Be sure to have at least one for each new lease you add. If your lease has rent escalations, you can find additional details here: Rent Escalations
Note: If you select any header cell, you'll see a description of what goes in that column. The Data Dictionary Tabs provide additional information about what is required.
Go back to EZLease. You must upload the completed EZLease Bulk Import Template into My Files before you can import it into EZLease. 
To upload your import file into My Files:
Click on the Folder icon (My Files) at the top of the EZLease window
Choose the Home folder > Upload files > Select the EZ Import file > Close the window.
To import your leases into EZLease:
Click File > Lease Upload
Click the Select file button > Home Folder button > Select the EZ Bulk Import File > Open
Uncheck the box next to Booking Date
Click Load

EZLease will ask if you want to save the report of issues with your import (recommend No) and if you want to add the leases to your database (recommend Yes).
The leases are now in your database! To find a specific lease, click on the arrow icons or on View Lease List to bring up a list.
RUN A REPORT
EZLease provides multiple reports that can be used for many different reasons, depending on your goals. For implementation purposes, the best report to use to test a lease is a Journal Entries Report. Follow these steps to run a Journal Entries Report for one month against all leases in your database.
Click the Reports menu
Set the Starting Date as the Lease Begin Date, and set your Ending Date so that you capture the entire life of the lease (e.g. Begin Date to Effective End Date)
Click on Generate Report.
The Journal Entries Report will show you what's required for the standard you selected.
EZLease provides simple, fast, and easy lease accounting software for ASC 842, GASB 87 and IFRS 16 that ensures long-term compliance for real estate and equipment leases for lessees and lessors. With over 15 years of successful implementations across private, government and public organizations of all sizes around the world, EZLease manages and automates lease data management, lease accounting, and reporting, leveraging customer-first support and deep accounting expertise.