Important: If you have not reset your temporary password from your welcome email, the password reset link below will not work. You must first log in using the temporary password, and then use the reset link as needed.
Resetting your EZLease password:
If you do not have your password and you're unable to log in, click the Reset Password link on the EZLease login screen, as shown below: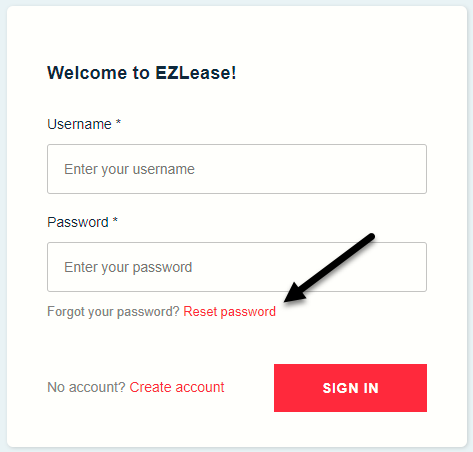 You will then be taken to the "Reset your password" window, where you'll enter your username and click Send Code. An email will be sent to you, with a code and link to reset your password.
Note: Be sure to check your spam or junk folder if you do not see the password reset email in your inbox.