Optional; found on Descriptive tab.
You may add attachments to a lease record, representing any type of file. If you click on this button, a new window opens, permitting you to add new attachments, delete attachments, and save attachments to the lease record.
Note: The New Attachment, Delete Attachment, and Save Attachment buttons are greyed out when a lease record is "locked." To activate the buttons, "unlock" the lease.
Picture-type attachments will display in the attachments window, as well as in a Listing report (if you check the Include Attachments box). All other file types must first be saved to MyFiles, then downloaded in order to view them.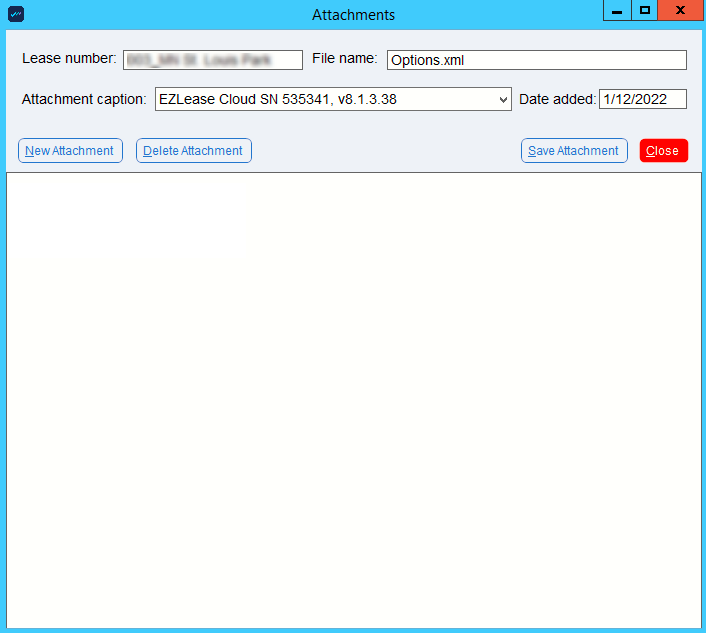 Click Close to return to the main lease record screen.