Overview
This release prioritizes enhancing the user experience, and streamlining multi-company selection. Users will benefit from improved login, where a single username grants access to all assigned companies, eliminating the need for separate credentials. Selecting different companies updates dashboard insights and enables running reports tailored to the selected company.
Note: Users will experience these changes when their companies (or instances/environments) are consolidated. Customer Support will provide further communication regarding the consolidation process to the respective accounts. Accounts with a single company [instance] remain unaffected.
Enhancements
Login and Homepage
With EZLease v9.1, if your company owns multiple instances of EZLease, a single username will grant access to any company you are assigned to. You no longer need separate credentials for each company.
Once logged in, you can easily switch between companies, using a drop-down menu at the top-right of the EZLease homepage. Selecting a different company from the drop-down updates the dashboard insights and allows a user to run instant reports for that specific company.
Note: If you are a user in multiple accounts (for example, you assist in implementing or auditing multiple EZLease customer accounts, thereby requiring access to multiple accounts), you will still need separate login credentials for each account.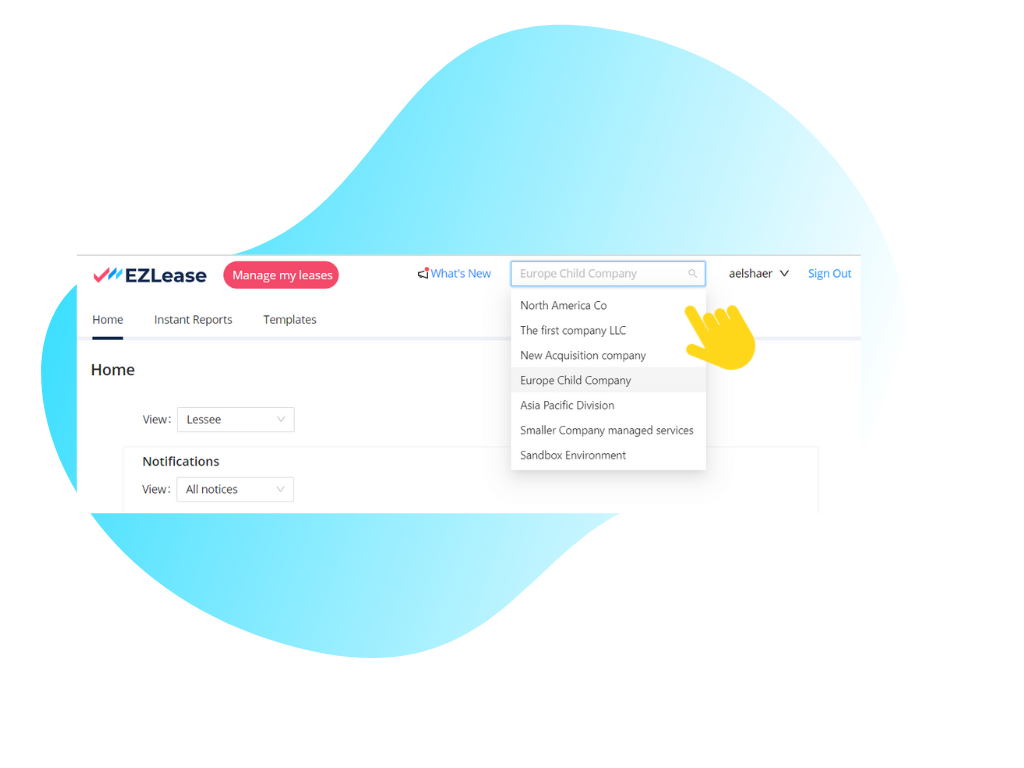 Company selection
After selecting the appropriate workspace (lessee or lessor), a new company selection window will appear, allowing you to choose the desired company instance for your work. The table displays company name, roles (permissions), and lease limit for easy reference. Choose a company, by simply selecting the desired choice and clicking Confirm. A success window will validate your company selection.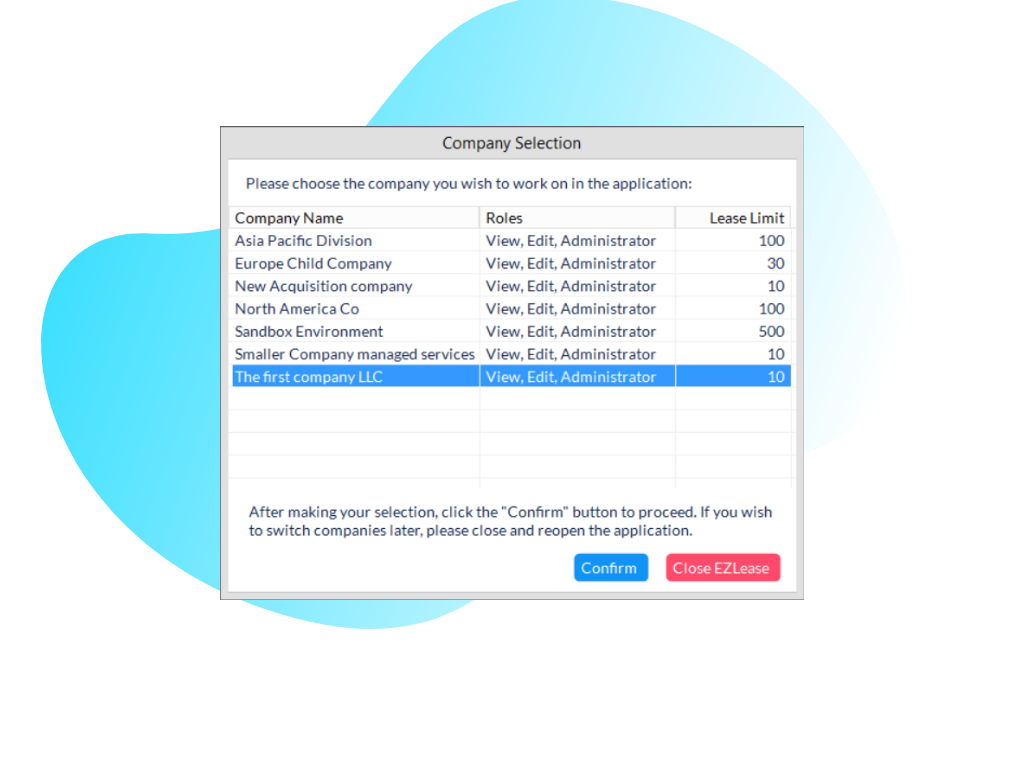 Switching companies
You can now quickly and easily navigate and manage multiple companies/clients within one EZLease environment. When you need to switch companies, you have two options:
Close and re-open EZLease
Click on the waffle menu in top-left corner, and choose EZLease Lessee + ARO or EZLease Lessor. The company selection window will appear, allowing you to switch to a different company.
Note: This release does not include any accounting changes or bug fixes.